Dear Reader,
We are delighted to send you the Autumn 2013 Newsletter of the United Nations Institute for Training and Research (UNITAR). In this issue, we would like to highlight some successful experiences of UNITAR's benificiaries and partners.

Your feedback counts. We are enthusiastic to find out what you think about this e-Newsletter, its content and its relevance to you, our loyal readers. Please send us your comments or feedback to: communications<at>unitar.org
Happy reading!
---
Developing Regional capacities using geo-spatial technologies for disaster risk management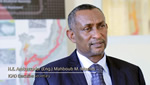 UNOSAT is partnering with the Inter-Governmental Authority on Development (IGAD) to build capacity in the use of geospatial technologies to address Disaster Risk Reduction (DRR) in the East African region.
"IGAD is supposed to service its member states. The question of looking for partnerships with the UN systems is part of that general partnership programme, that then gives us the opportunity to be able to deliver better service to our membership." H.E. Ambassador (Eng.) Mahboub M. Maalim, IGAD Executive Secretary
---
New Partnerships

Since October 2013 a UNOSAT office is active within the Information and Communications Technology and Disaster Reduction Division at ESCAP in Bangkok. The development comes just 7 months after UNITAR and ESCAP signed a partnership agreement committing to working together for the Asia Pacific region in the areas of satellite applications, disaster management and capacity development at national level.
---
Announcements

Algeria has pledged to contribute to UNITAR 3 million Euros to the Institute's general fund, 1 million Euros each year starting 2013 for 3 years.
UNITAR Board of Trustees (BOT) meeting will be held from 28 to 29 November 2013 at the Palais des Nations in Geneva, Switzerland.
On the first day of the BOT meeting, a launch event for the UNITAR's 50th anniversary will be organized, during which a framework of cooperation between G77 Geneva Chapter and UNITAR will be signed.
Registrations is open for "Techniques et dynamiques de facilitation" (in French), 2 and 3 December 2013.

What development professionals say about using social media ?
We were curious to find out about the progress of our Innovative Collaboration for Development (ICfD) alumni after the ICfD course. That's why we invited them to voice out their stories on how the course has empowered them in their respective area of work. Since spring 2013, we've received various replies, so we decided to create the ICfD Voices blog to show the human dimension of this community of development professionals through storytelling.
So far we've received stories from Argentina, Armenia, Cameroon, the Caribbean, Kenya, Papua New Guinea, Uganda, Spain, Switzerland and Togo.
---
A diplomat from the newest UN member state talks about her challenges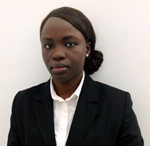 Ms. Gloria Gune Lomodong, First Secretary, Permanent Mission of the Republic of South Sudan to the United Nations Office and other International Organizations in Geneva. As a post-conflict and young country, South Sudan is faced with immense challenges of nation building.
At a crucial and right time, from September 3-4, 2012, she attended the 4th Human Rights Orientation Programme for Diplomats, organized by the Office of the High Commissioner for Human Rights (OHCHR) and the United Nations Institute for Training and Research (UNITAR).
---
UN CC : Learn : Addressing the Climate Change Learning Challenge through One UN Collaboration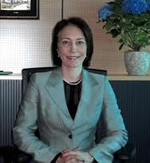 Countries, increasingly aware of the challenges and opportunities posed by climate change, often lack sufficient organizational and management skills to prepare their executives and professional staff for decision making under increasing uncertainty.
UN CC:Learn was initiated in 2009 as a collaboration of UN agencies interested in designing and implementing effective, results-oriented and sustainable learning to address climate change.
---
Online Catalogue and Virtual Learning Environment

UNITAR offers more than 400 events per year. Check out our e-Learning courses and other UNITAR events in our Online Catalogue or consult the UNITAR Virtual Learning Environment and find e-Learning courses that best address your needs.